News Release: The Midland Group Announces an Expansion and New Location in Flowood, MS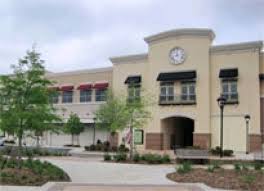 FLOWOOD, Mississippi (PRWEB) —Officials at The Midland Group, one of the nation's leading hospital revenue cycle service providers, announce a new regional office location in Flowood, Mississippi as of November 15. This location will serve the needs of Midland's expanding partnerships with hospitals in Mississippi and the greater Southeast region.
Midland's new office is located at 232 Market Street, Suite 251, Flowood, Mississippi 39232. Staff at this location will provide support and management services for Midland's staff serving hospital clients throughout the region, including Midland's newest partner, Montfort Jones Memorial Hospital. Midland staff will meet with uninsured patients at this location by appointment when needed.
"There has been tremendous growth for us in this part of the country and we expect this trend to continue," said Roger McCollister, President and CEO of The Midland Group, "Opening a regional office in Mississippi only makes sense."
The Jackson, Mississippi office adds to Midland's other regional office locations in Tulsa, Oklahoma, Denver, Colorado, Rapid City, South Dakota, Sioux Falls, South Dakota, Davenport, Iowa and Wichita, Kansas. Midland's national headquarters is located in Lawrence, Kansas.
According to McCollister, "Our mission is to improve access to healthcare for low income and disadvantaged people and our new office will allow us to continue to provide the very best service to our hospital partners and their patients in the Southeast region."
The Midland Group, a nationally recognized provider of Self-Pay SolutionsTM for hospitals, is owned and controlled by a non-profit charitable trust. In addition to Medicaid advocacy, they provide flexible, affordable and low-interest patient payment plans to hospitals as part of their mission to improve access to healthcare for low-income and uninsured patients. For more information about The Midland Group and their Self-Pay SolutionsTM, call (855) 890-9586.