Major Ways California Hospitals Can Increase Cash Flow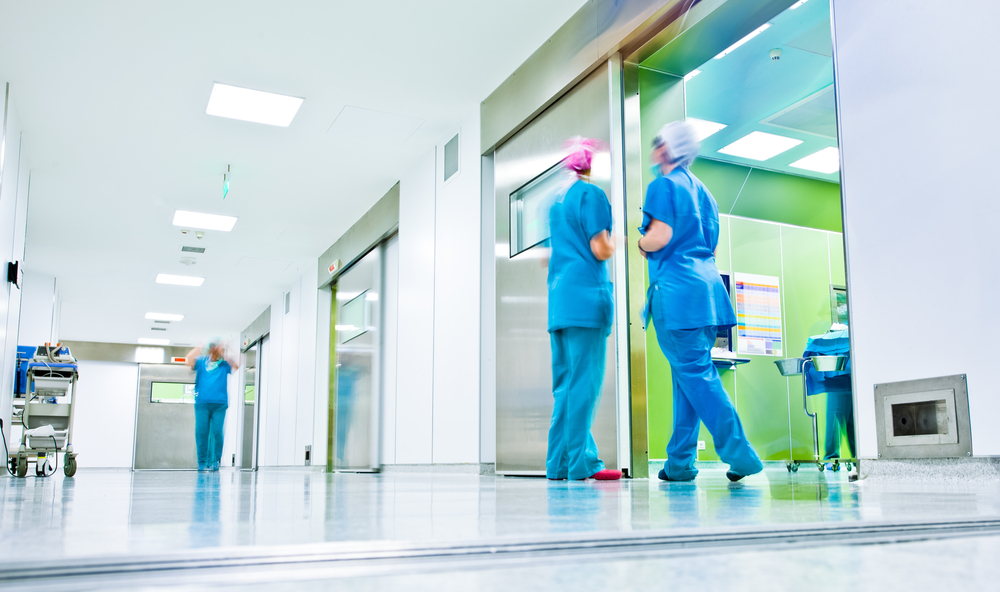 Every day, thousands of Californians rely on California hospital services, going in for surgical procedures, medical testing and medical emergencies. The cost to run a hospital is quite high, and California hospitals depend on their patients to pay in order to continue to provide the high quality care they aim for. Unfortunately, many patients are unable to afford the care they received and do not have insurance to help.  Therefore, hospitals are missing out on crucial revenue they need to be able to serve their communities. There are a few major ways California hospitals can increase their cash flow and improve their functionality over time. 
#1. Improve Technology
Technology is always advancing, always working toward making lives and jobs easier.  With the old ways of patient intake, including collecting copayments, authorizing eligibility for coverage and other information, paperwork could easily get lost and employees could lose track of patients who haven't paid or their eligibility forms. Upgrading hospital technology allows staff, from reception to billing, to keep better track of patients.
Using technology to collect data, however, keeps files safe and easily accessible by any staff member who needs them. Hospitals are better able to keep track of patients, how much they have paid and how much they owe.  This technology gives hospitals the ability to stay in contact with patients and allows them to ask questions, keeping open good lines of communication.
#2. Accept Medicaid
Medi-Cal, California's Medicaid program, provides low income families and low income individuals with certain diseases with public health insurance.  Approximately one out of every six Californians (6.5 million people) use this program and it is the biggest source of health coverage in the state.  It makes up about half of hospital revenue when physicians accept it.  Yet not all doctors take Medi-Cal, meaning they are going to be facing some big hurdles to collect money from patients without accepted forms of health coverage.
By accepting Medi-Cal, hospitals can greatly increase their revenue.  And if people who are eligible for the program enroll in it, they can greatly reduce the amount they owe out of pocket, making it easier to pay the total they do owe.
#3. Outsourcing
Hospitals and their staff have a lot to worry about on a daily basis.  It can become difficult to make the necessary phone calls and send out bills to patients who owe money, let alone try to work with every single one to come up with a payment plan that works for both parties.  Outsourcing that job to The Midland Group can greatly relieve the pressure on both hospitals and patients.
Outsourcing to vendors like The Midland Group helps hospitals collect payments from self-pay patients who are having difficulty paying for the services they received. It takes away the burden of collecting payments from hospitals and adds a one-touch approach to work personally with patients to figure out payment plans that work for them. We can even help patients qualify for Medi-Cal, which allows hospitals to get the money they are owed faster, resolving self-pay credit balances more quickly and efficiently. With the increased revenue, hospitals can continue to provide the quality care they wish to deliver to California communities.
---
Improving cash flow for California hospitals doesn't have to be complicated. While your organization will have to make some major decisions, you'll find that upgrading technology, accepting Medi-Cal, and outsourcing when necessary will greatly improve the flow of cash to your organization. Contact The Midland Group to learn more about how we can develop a payment plan that incentivizes your self-pay patients to pay and takes that burden off your plat completely.