The Link Between Patient Satisfaction and RCM Outsourcing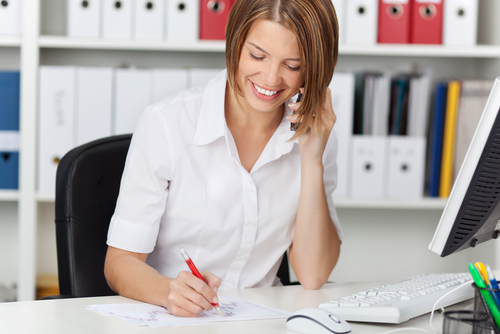 Patient satisfaction is the future of healthcare in the US. This goes beyond the care your patients receive while they're in your facilities. Just like any other business, how you respond to customers and fulfill their needs, particularly with financial and collections processes, has a profound impact upon that satisfaction, and can directly affect your compliance with Patient Protection and Affordable Care Act (PPACA) regulations. Meanwhile, RCM outsourcing has seen a substantial 27% increase in the last year, and has become a leading factor for how hospitals are improving the healthcare service experience for patients.
Increased Regulations Cause Shortfalls
If you're experiencing revenue losses and patient dissatisfaction, the lack of RCM outsourcing may be to blame. Regulations from the PPACA, which places a strong and unavoidable emphasis on the patient's entire healthcare experience, goes hand in hand with the oftentimes unnavigable billing and collections processes, and can result in nightmarish situations for hospitals without a dedicated and highly-trained financial and collections staff. If anything, these increased regulations and complicated billing processes have exposed the inadequate technology and staffing many hospitals currently have in place.
Unfortunately, about half of all hospitals that resolved to implement their own RCM plans have failed to initiate a sustainable solution. Why? The answer lies in the unwillingness to invest in the long-term solution that outsourcing provides. But that's changing. More and more hospitals are realizing the benefits of outsourcing services and the tide is turning. Hence the recent explosion in growth for RCM outsourcing.
Why You Need a RCM Outsourcing Solution
It shouldn't be surprising that industry experts suggest implementing a 24/7 Customer Service operation to accommodate patients and to make things as convenient as possible for them. While this may sound like a daunting if not impossible task, it isn't. This is exactly where RCM outsourcing comes in.
Focused, Highly-Trained Specialists on Your Side
When you choose to outsource these services, you'll have a dedicated team of specialists whose sole focus is to manage the intricacies of the billing process, understand the ever-changing tide of industry regulations (including ICD-10!) and provide customer service. This will ultimately allow you to regain control of your staff and focus your skills where they are needed most.
From automation capabilities to analytics to innovative back-office productivity, an outsourced vendor that directly handles the issues associated with self-pay cash flow, regulatory compliance and reimbursement claims will drastically improve patient satisfaction and save you a massive headache.
---
There's a reason why 93 percent of hospitals are switching to outsourcing services in 2016—ultimately, a RCM outsourcing solution will prevent you from not only missing out on valuable revenue but will also keep patients satisfied and able to pay. Using an RCM outsourcing vendor to directly handle all financial and collections processes is the most efficient, long term investment you can make for your hospital.