Measuring the Patient Financial Experience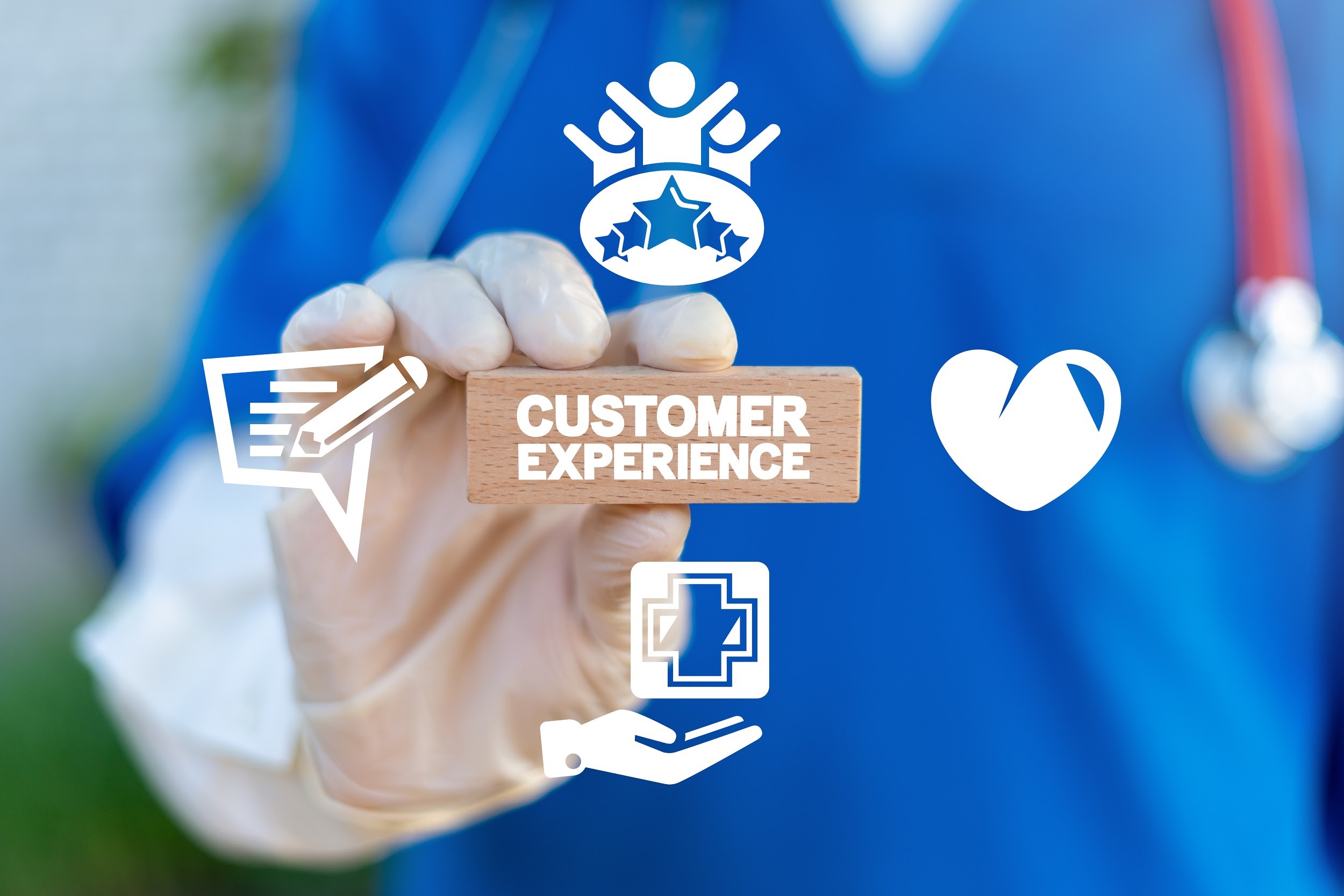 Within the last few years, hospitals nationwide have witnessed the rapid rise of the healthcare consumer. Replacing traditional third-party organizations as the primary payer in healthcare, patients have quickly become the new focal point of healthcare finance. As such, hospitals have quickly realized that engaging this new payer segment requires a different approach than what has been done in years past. After all, the rise in patient financial responsibility has made healthcare bills more difficult for patients to pay, and thus harder for hospitals to collect.
In addition to posing a new set of revenue cycle challenges, the recent increase in healthcare's out-of-pocket costs have also resulted in "consumers demand[ing] more from healthcare organizations." In fact, according to an NRC Health report, "once an afterthought in a system built around physicians and payers, consumers are now better informed, less patient, and laser-focused on quality and cost." In response to this development, most hospitals have increased their efforts to ensure an efficient financial process for their patients. Yet, while these steps certainly aim to improve the overall patient financial experience, many facilities struggle to establish a baseline to measure how well their efforts line up with the patients' actual experiences. Ultimately, it is this experience that forms a patient's perceived notion of a facility's quality of care, which then determines how likely a patient is to pay their bills and be loyal to a facility. 
While certainly not impossible, there are few things that are harder to quantify than the overall patient financial experience. However, experts at HFMA found that " [a patient's] ability (or inability) to understand and comfortably pay medical bills often carries as much weight as the overall quality of care received." Thus, investing in the initiative to measure patients' financial experiences is critical for any hospital to thrive in this age of the healthcare consumer. So how can hospitals gauge the effectiveness of their financial processes and accurately measure their patient's experiences? Here are few key indicators to look out for:
Patient Engagement Metrics
When trying to gauge the overall patient experience, facilities can start by analyzing patient engagement metrics. For example, keep track of electronic bill open rates, call received rates, and mail return rates. Pay attention to when those rates are highest – is it on a certain time of day, or day of the week? In addition, how many financial communication efforts were made following up with patient visits? How many bills, on average, does it take before your facility receives payment? Other metrics may include percentage of click-through rates, average point-of-service collection success, call abandonment rates, and percentage of first bills paid.
Understanding these standards for patient engagement can empower facilities to get a better analysis of their financial communication efforts. After all, patients who understand their bills and financial options are more likely to respond to a facility's correspondence efforts, which reduces the rate of financial overwhelm. In this way, patient engagement metrics may indicate the state of facilities' patient financial experience. In response, monitoring such metrics can help facilities tweak their billing efforts to better cater to the needs of their patients and improve the quality of their financial experience. 
Patient Reviews
In this age of consumerism, reviews have transformed the way people make decisions and form opinions about certain products and services. The same is true of healthcare. Often, the interactions that your patients and their families experience in healthcare facilities may manifest into online reviews and word-of-mouth. As such, patients' perceived quality of their overall experience determines whether their reviews are positive or negative. Keep in mind that the revenue cycle process spans from first impression processes, such as registration, all the way through the end of care, such as billing. According to ReviewTrackers, people are increasingly more likely to leave reviews after a patient experience. What's more, NRC Health found that "patients are using reviews to either accept or reject a new relationship with a provider," with 37% of patients utilizing online reviews as their first step in a healthcare purchasing decision. Both of these metrics show the importance of  monitoring reviews. Not only do reviews provide valuable insights regarding a facility's patient experiences, they also allow management to address any areas of improvement through future operational changes. That being said, keep in mind that as a healthcare facility, responding to feedback may trigger a HIPAA violation, so simply monitoring online reviews to glean information is often the best course of action.
Patient Feedback
Even without the supplementation of digital metrics, general observation can also provide valuable indication of patients' financial experiences, though perhaps more qualitative than quantitative. Every day, patients give verbal and non-verbal feedback. From smiling faces to worried complaints to angry expressions, patients' demeanors can indicate how they are feeling about certain processes. That's why it is crucial for your front-line financial staff to keep tabs on general patient trends and relay such information for your hospital leadership to address, such as during monthly meetings or through systemized reports. Another way hospitals can keep track of patient feedback is by implementing various research methods, such as surveys, focus groups, and interviews. Keep in mind that while a single feedback isn't directly indicative of an overall problem, enough feedback of similar kinds can provide valuable context for what your hospital can address and improve on. 
Now What?
According to a study conducted by Deloitte, hospitals with better patient experiences consistently see "larger net margins relative to hospitals with low satisfaction scores", even after accounting for factors such as "hospital size, urban/rural location, ownership type, teaching status, and being part of a system, case and payer mix, and local market HRR characteristics." With such indicative correlation, it's no wonder hospitals constantly seek to improve various operational processes to increase the quality of their patient experiences, especially on the financial aspect. Howver, while these are all great starting points, it is also important for facilities to measure how patients are responding to the changes implemented. Getting started with tracking patient engagement, being attentive to reviews, and collecting feedback are all great ways to gather insights and quantify the patient financial experience. Once enough data is gathered, facilities will find that it becomes easier to recognize areas of improvements and make changes where it is most needed. By doing so, facilities will increase the likelihood of patient loyalty, increased revenue, and better patient-provider relationships.
About The Midland Group
The Midland Group's  One Patient. One Touch. One Solution™ system equips patient access representatives with the personalized expertise to ensure that every patient has a positive financial experience. Here at The Midland Group, we care about the people you serve. Our on-site staff supports your billing office and hospital registration to educate patients on their financial options. We offer a variety of payment options that allow patients to settle their bill, which increases upfront revenue and earns patient trust. Our comprehensive system has been proven to reduce defaults, increase revenue, and improve the level of patient satisfaction of your hospital. Contact us and discover how our patient access services can help your hospital improve patient experience and increase revenue.