Patient Satisfaction is the Key to More Revenue: Start Improving Your Strategy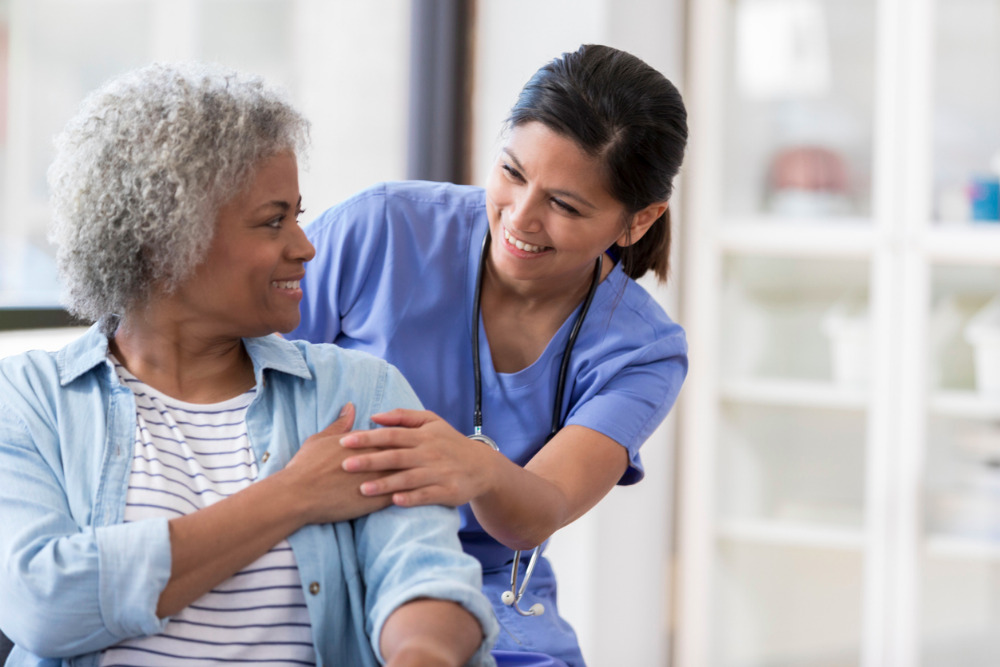 Americans spend, on average, over $10,000 annually on healthcare. Many medical facilities focus on lead generation and fail to pay any attention to existing patients. Acquiring a new patient is actually five times more expensive than retaining one you already have. Luckily, there are a few ways to help your hospital improve patient retention and in turn, increase revenue.
A survey conducted by Connance shows how patient satisfaction affects revenue. The Connance Consumer Impact Survey of 2018 stated that just 50 percent of patients reporting a bad experience paid their bills in full or in stages. This number looks jarring because it is, but there are ways to improve the patient experience that will help you avoid losing valuable revenue.
Increase Your Revenue: How to Improve Patient Satisfaction
Take a look at the ways your medical facility can effectively retain patients, improve patient satisfaction, and be more profitable.
Give Patients a More Personalized Experience
The idea is to offer your patients a feeling of comfort by letting them know that they are more than just a number. Something you should do in every patient interaction is use their name in both email and phone conversations. You can take it a step further and ask patients questions about themselves while a screen loads or you wait for a payment to process. This will give them the idea that you genuinely care about them and their experience without wasting valuable time during the workday. 
Help Them Better Understand Billing
It is imperative that the billing process is handled with attention to detail, tact, and overall care. There is nothing more frustrating for a patient than to experience confusion and stress when trying to decipher a medical bill or not understanding the options they have to pay off that medical bill.
Many times, improving how billing is explained and carried out can make all of the difference when it comes to patient experience. According to the Trends in Healthcare Payments Eighth Annual Report: 2017, 72 percent of patients said they are confused by their explanation of benefits and 70 percent are confused by their medical bills. Nurses and doctors can do outstanding work by providing top of the line care, but if the patient becomes irritable after they receive their medical bill, that can affect how they view your facility as a whole and they may not want to return if the experience is less than desirable. So, how can you fix this?
You can, of course, have your staff spend more time on each account, but sometimes they just don't have that extra time. Another solution is to use a third-party vendor with the knowledge, resources, and experience to help you give patient accounts the one-on-one attention they deserve and provide the patient with options that benefit their specific financial situation – and help you capture more dollweb4.midlaars.
Provide Patients with Digital Convenience
Patients, especially those who are in the younger generations want to be able to access online bill pay and appointment scheduling at the very least. 
The Trends in Healthcare survey mentioned above states that  80 percent of patients want to check-in for visits via a mobile device and 65 percent would download a mobile app to pay healthcare bills. The survey was conducted in 2017 so we can only assume that these statistics have increased since then. 
It is important to make sure your website and digital solutions are up-to-date and easy to navigate in order to showcase these options to your patients. A functional website can serve as an important tool to bring in more patients and keep those patients in the long-term. 
Make High-Quality Service a Priority
Offering a patient great service from the second they book an appointment to when they pay the last cent of their medical bill is important. The healthcare industry is intimidating to those who are not in the industry. The patient deserves to be informed, respected, feel that they are not being inconvenienced, and receive outstanding levels of service. 
The playing field of healthcare is constantly changing with new requirements and rules coming into play. It is important that you focus on patient retention and have customer service in mind every step of the way.
From the minute that a would-be patient walks into the door or goes to your website, they should have all of their needs promptly met in a professional manner. This superior service must continue throughout their time of care and into the after-care billing process. 

If a patient is pleased with the care that they received then they are far more likely to pay their bill by setting up payment plans, using resources to assist them with payments or pay in full. 

There is also the benefit of word-of-mouth when a patient received great service. They will share their positive experience with their family, friends, and neighbors bringing you more business. Happy patients also leave online reviews and care which will help solidify your reputation of providing a great customer experience. 
How the Midland Group Can Help
We pride ourselves on helping improve patient satisfaction by working closely with not only staff but also with directly with patients to help maintain healthy revenue cycles. Contact us to learn about our services and with any questions you may have.