Midland Minute: Angie Atkins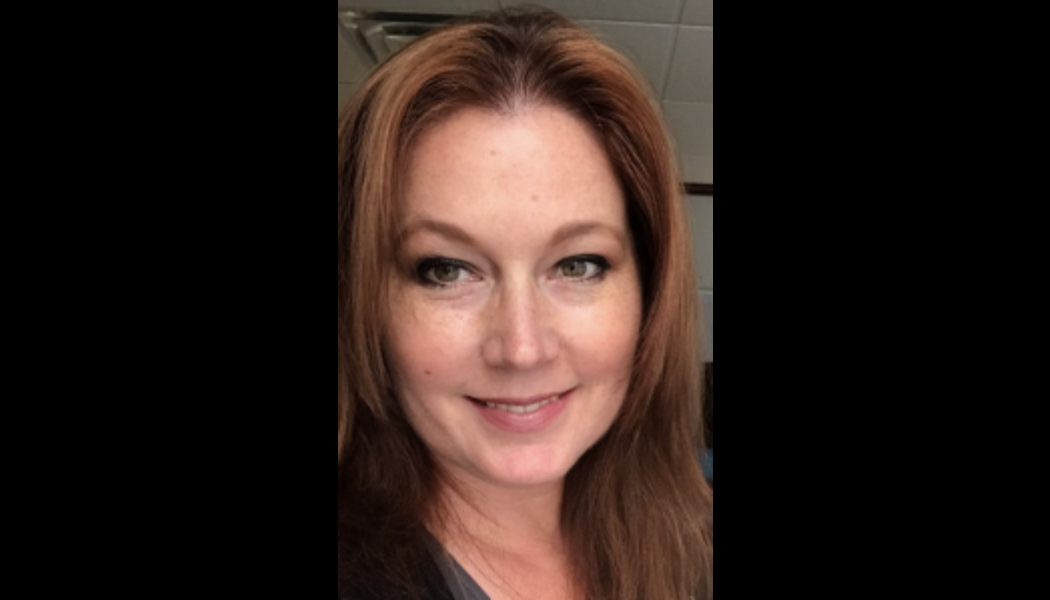 Can you tell me a little bit about yourself?
I was raised in the Carolinas but now consider Oklahoma to be home. I am happily married with three grown children: a preschool teacher, a US Marine, and a firefighter. Not only that, I am a full-time college student and a grandmother to a precious two-year-old. I have been with The Midland Group since 2014.
Tell me how you first got involved with Midland.
When I got married, my husband suggested I get out of the hectic catering/restaurant business I was running and consider an office position…I whole-heartedly agree. Midland was a wonderful find. I had been in nursing when I was much younger, so I felt right at home visiting patients in different hospitals.
What has surprised you most about working with Midland?
I was most surprised by the unbelievable lack of health care options in America and how unaware people are that there is help out there. Midland provides a service not only to the patients also to our community hospitals. Working with Midland has made me realize just how the hundreds of thousands of dollars unpaid to hospitals really affect the entire dynamic of our local communities. 
What's it like to be a public benefits screener?
Personally, I think a public benefits screener has the best job. We get to visit patients in their hospital rooms after what may have been their first, or tenth, a big health scare and really just be there to help them. Most of the time, people are scared because they think the hospital will kick them out because they don't have the money to pay for the treatments. Every time we explain that we are really there to help, the relief expressed on their faces makes our jobs so rewarding. We have literally been there to hold their hands, give them a hug, and even cried with the patients and family members as we help them navigate the financial challenges of healthcare. 
What does a typical day look like for you and what are you currently working on?
Typically, our mornings start by visiting patients before they get discharged. In-person, of course — we know how much they have gone through and find that having them see a smiling face makes a world of a difference than having them receive just another phone call.
After we complete our visits, we enter all the information we gathered that day into Midland's system and start following-up with our other patients from weeks prior.
We then file the patients' Medicaid applications with the state's Department of Human Services and we follow up on different health claims, such as Indian Health Services, VA, and COBRA. Our afternoons also include working with Disability Professionals, which is another division of our company, to take care of patients needing to file for long-term disability with the Social Security Administration.
What do you like most about your job?
For me, I enjoy the advocacy part of the job the most. I genuinely find joy in working with patients and experiencing their gratitude and relief when we are able to assist them through the red tape of the healthcare system. As a somewhat competitive person, I also thrive at the end of the month in my "productive mad dash" to complete as many successful accounts as possible and go over my set productivity goals.
Can you share a few moments that were impactful to you?
One of my patients was brought in unresponsive and was subsequently ventilated. I visited with his mother at her bedside a few times and we quickly became acquainted with one another. At one point, she even held my hand as we sat side by side as she talked about how the patient used to play with toy trucks on the front porch. The mother, who was fairly older than me, called me "kiddo" every time I spoke to her. I felt for her as a mother and also as a child.
Every time I spoke to her on the phone, she always asks me how I was doing. She didn't do that just to make polite conversation, but genuinely wanted to know how I was, what I was doing, and even what my life plans looked like. Eventually, when I told her we were able to get her son's hospital bills covered, she was so incredibly thankful and relieved. Then she said, "I guess our business is finished, isn't it?" to which I replied, "You can call me anytime." Before she hung up, she said to me, "Live your best life kiddo." What profound advice… Live your best life.
What is your biggest achievement to date – personal or professional?
To be honest, my biggest achievement is still a work in progress. Quite recently, I had the opportunity to return to university to finish my degree in Management with two concentrations in Human Resources and Organizational Development. But I guess to date, one of my biggest achievements is that I made the Dean's List last semester.
Tell me about some of the people you've met while working in your role?
Wow. Through this job, I have been given the chance to interact with people who are in the trenches of our nation's health care: nurses, DHS caseworkers, IHS workers, and VA employees. To me, they are the unsung heroes that keep our nation's healthcare moving even if they may be underpaid and often overworked.
What do you do when you aren't working?
You can most likely find me studying any other time I am not at work. One of the perks of being a non-traditional student is that I have been in business for over thirty years now. This means that I can see the practical applications of what I am learning much more clearly than I would have as a traditional student. 
Where do you see yourself in 5 years?
By then, I will have graduated and probably have a Master's Degree under my belt as well. I would like to put what I am learning to use within the Midland Group, living my best life. 
Anything else you'd like to share?
One of my current university projects focuses on building employee manuals and job descriptions. I have learned the importance of employees knowing what is expected of them with clear instructions on how to perform those duties. My supervisors Margie Garrison and Ellen Karpen have been great sounding boards and very supportive of my continuing education. I'm so grateful for The Midland Group and the way I get to use what I'm learning as a student in my day-to-day job.