Message from the CEO – What's New?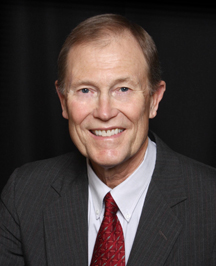 As Founder and Chief Executive Officer of The Midland Group, it is my honor to welcome you on behalf of our nationwide team of dedicated individuals who make our company what it is today. Since 1989, The Midland Group has been a leading firm in the revenue cycle management space, offering a proprietary system designed to provide solutions for critical revenue cycle challenges. With a well-rounded team of experts across all areas, The Midland Group continues to deliver a broad and robust set of financial resources providing both hospital and patients control over the bill resolution process.
Here at The Midland Group, it is our mission "to improve access to healthcare for the low income and disadvantaged" and protect the financial health of hospitals across the nation. Why? It's simple: we have seen time and time again that success in one naturally leads to success in the other. By offering a personal approach to hospital revenue cycle solutions, we equip our network of hospital clients with greater control over their cash flow while helping their patients resolve their bills in a reasonable and dignified manner. There is nothing more we love doing than to help hospitals advance their mission and build a healthier future for their communities.
As you know, the healthcare environment in 2019 underwent significant changes. Yet, by streamlining the process of cash-conversion and offering personal dedication to each patient's case, we were able to provide on-demand solutions to those issues — I am proud to say that despite the external challenges presented, the Midland team was able to overcome and continue what we do best: reduce hospital bad debt and secure hard-to-capture dollars for our clients, all while offering a win-win solution for both patient and hospital receivables.
This year, my goal is to ensure that our team continues to grow in our ability to provide exactly what our clients need and anticipate those needs even before they arise. We have been blessed to welcome Disability Professionals into our Midland family and I firmly believe that the DP team will add exceptional value to those seeking disability benefits.  In addition, I am thrilled to announce that The Midland Group is set to introduce several new programs in 2020 that have been under careful development, and I look forward to seeing our community benefit from those programs.
As a 501(c)(3) charitable trust-owned-and-managed company, The Midland Group was founded with a vision to serve the needs of the community, and I consider it a privilege to be a part of such an exceptional team of individuals who are passionate about providing the most excellent tools and genuine care for our hospitals, patients, and their families.
Thank you to everyone who have partnered with us as we step into this new year – I certainly look forward to working with you as we add value to our surrounding community together.
Roger McCollister
Founder & Chief Executive Officer
The Midland Group