Hospital Patient Receivables Management: 5 Signs to Outsource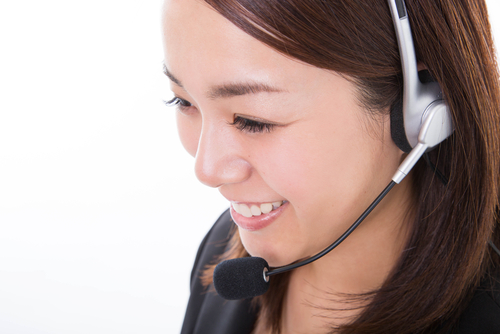 Many hospitals attempt to manage short-term and extended patient payment plans using in-house staff. While it may seem tempting to save a few bucks and manage patient receivables using existing staff, it will likely create havoc on your A/R and cause angst among many patients. The reality is that managing patient payment plans takes time, well-trained staff, and the right technology. Improperly managed patient out-of-pocket receivables oftentimes results in unrecovered money, unnecessary bad debt, unhappy staff and unhappy patients. Here are a few signs that you're in need of a vendor that can tackle your patient receivables management issues.
#1. Cash flows are up and down
Does your cash flow report from collection on patient out-of-pocket balances resemble the Rocky Mountains from month to month? If it is being managed properly, you should have a steady, predictable cash flow from patient cash collections. As an example, the number of patients who establish new payment arrangements approximately equal the number of patients who have carried their agreement to term.
#2. Term payment plans are impossible
Is your patient accounting system able to establish, track and manage term-limited payment plans? If not, you may have to resort to a spreadsheet to manage the payment plans, which isn't appealing—even to the most meticulous numbers nerd. If a patient wants to make one payment for multiple accounts incurred over multiple dates of service, how are you tracking their installments? And if you want to get real messy, can your system handle a single guarantor making a single monthly payment on multiple patients' accounts incurred over multiple dates of service—with interest applied? Makes your head spin, huh?
#3. Your staff can't handle essential customer service functions
Does your hospital have the staff to handle the essential customer service functions that are necessary to effectively manage term-limited payment plans? If your hospital's accounting system doesn't track term-limited payments, and you don't have enough staff to take phone calls from patients inquiring about their accounts, you have a double-whammy against basic customer service. Hospitals should be offering multiple ways to pay their balances through phone, online and in-person payments. If your staff and technology can't handle this basic function, then your patients are less likely to be happy and perhaps less likely to pay.
#4. Magic money appears or disappears on accounts
At the end of the month, do you know who made a payment, who didn't make a payment and who didn't make a full payment? It's hard to determine who-owes-what if your accounting software cannot properly track incoming payments.
#5. You get angry phone calls from patients who were turned over to collections
Nothing is worse than being on the receiving end of a phone call from a patient who is upset, let alone a patient who is upset because he or she received a call from your collection agency. Sure, the account might be more than six months old, and the patient has been making erratic payments that range from $5 to $25 per month, but in the mind of the patient, the account isn't delinquent. Patients oftentimes don't understand why their accounts are turned over to collections – especially if they have made payments, however miniscule. If they were in an established term-limited payment plan, they would have a framework from which to resolve their accounts.
If any of these scenarios sound familiar, it might be time to look to a vendor who has the technology and resources to effectively manage patient payment plans. Not only does the vendor have the technology to manage payments on multiple accounts, but they also have the staff with suitable customer service training to work with patients directly to resolve the account. A happy patient means a better experience, which means that patient will likely pay off his or her balance and return to your hospital. What could be better—a healthy cash flow and a customer for life!
Do You Need Patient Receivables Management Help?
If you're ready for steady cash flow from patient accounts, less stress in dealing with customer service and happier patients, then a patient payment plan vendor is the right solution for your hospital's needs.
The Midland Group has been managing short-term and extended patient payment arrangements for more than 14 years. Contact us for more information about how we can improve your monthly cash flow, take the stress off you and your staff and give your patients an opportunity to pay their obligation to you with satisfaction and dignity.