Midland Minute: Jackson Hewins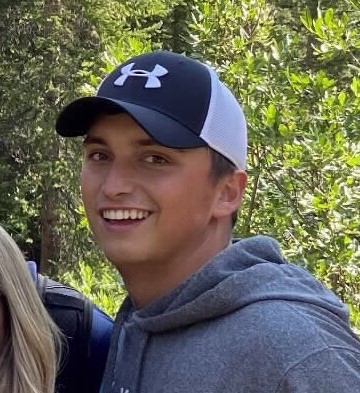 Can you tell me a little bit about yourself? 
I am from Lawrence Kansas and I have worked at Midland for about 11 months as a Public Benefit and Accident Recovery Specialist. I have two little sisters Peyton (12) and Ellie (10), and my hobbies outside of work include baseball, fishing, and golf.
Tell me how you first got involved with The Midland Group.
My mom, Libby, has been working at Midland for five and a half years. When I found out the Midland OneClaim team was hiring, I applied! I couldn't wait to get started.
What has surprised you most about working with Midland?
I've been so impressed at how hard everyone works to provide benefits for the patients we work with. It is really special to be able to help someone who genuinely needs help in order to get the assistance they need.
What is your job title and how do you like being in this role?
My job title is Public Benefit and Accident Recovery Specialist. I really enjoy being in this role because I get to help people where it is most needed. I spend time screening self-pay patients and accident-related accounts.
What do you like most about your job? 
I enjoy the family environment that Midland has created and even carried over itno remote work. It really makes a difference in the way our team operates. And like I said, I really enjoy helping people – it's so rewarding.
Can you share a few mo
ments that were impactful to you? 
One time, a patient told me about the struggles they were going through in life – and it was a lot! The fact that I was able to get them applied for Medicaid and provide coverage for their bills that they otherwise couldn't pay off, was incredibly impactful.
What is your biggest achievement to date – personal or professional?
I mentioned earlier that I love playing baseball. Well, I was able to come back to playing baseball 11 months after having Tommy John Surgery, whereas the normal recovery time is 12-14 months.
Tell me about some of the people you've met while working in your role?
Everyone that I have met while I've been employed at Midland has made me feel like I belong in my role. Everyone is incredibly respectful and really helped me get settled into my current role.